It's been a long time, y'all. A REALLY long time.
I've finally come out of a 3 year long depression-mostly without meds or therapy not of my own choice. My divorce was FINALLY finalized last summer, but due to work and the copious amounts of shit my mental health was going through I only just got my maiden name back in April. FUCKING APRIL y'all. If that doesn't describe the shit show my life has been, then y'all are living under rocks, in a canyon on fucking Mars.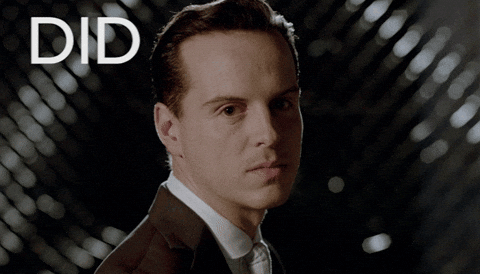 Florida moved up here for almost 2 years, but he's back down there. Again, life. Shit show. Fuck. I'm not at the prison anymore, and I really do miss it. Because it was the one constant routine that I had for over 2 years. There ended up being A LOT of bullshit that happened, but the deciding factor was when my own bosses accused me of trafficking or fucking offenders I just hadn't been caught. Bitch, WHAT?! I may only be a CNA (as I was FREQUENTLY told) but that license is my ONLY way to support me and my heathens. I would NEVER do anything to lose custody of my heathens. And I do NOT look good in orange. And they said this because I'm friendly. Because I say hi to everyone-medical staff, custody staff, offender. Because whatever those offenders were in for had ZERO bearing on my ability to provide care. If anything, as I child who was molested, the child molesters I did give care to should have been treated like ass trash, lowest of the low. But my grandparents raised me to treat EVERYONE with compassion. No matter what they did, I was still there at the end of their lives as they died in prison, giving them and their families when they were allowed to come a little bit of comfort as they leave their earthly bodies. I'm still pissed about that accusation. Fucking bitches. I hope karma bites them in the ass.
Monkey is now living with her dad. I forced that one on him, and he deserved it. She's mostly happy, and shes not as hateful as she was becoming living with me, her brother, Florida and my parents. Man, she's a fucking handful as a tween…always busy, wanting to go somewhere. She loves Hot Topic-both the heathens do. She's very much into things that aren't "popular". As long as she's happy.
Not So Little Man has joined the men's show choir in school and he really enjoys it. And he's so good! He wants to go to Purdue just to be in the men's glee club. I had to explain to him that when yo go to college you go to get a degree to get a job after school. The look on his face that he couldn't go to Purdue JUST for glee club! I'm proud of him though. Very proud
.
The job I left the prison for has turned into a shit show-imagine that! It took 3 months before I actually STARTED working for this company, and it's so not what they made it out to be. I'm actively looking for a job. Again. And I hope that I can find something decent and soon. I had to move back in with my parents, I lost my truck and I've barely been able to make the monthly payment on my storage unit. Seriously, karma has had me on the list for some reason…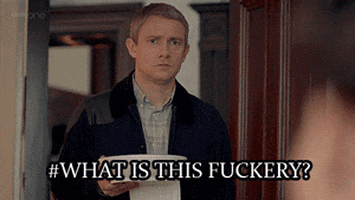 On the plus side, I get to see May every day. And my mom's cat-who looks like a seriously pissed off old Asian lady.
I'm going to Florida in less than 2 weeks. It's a much needed vacation. 5 days. All paid for. On my own. By myself. Car. Hotel. Tickets. I need the beach. I need time way from this shitty state. From all the shit that I've had to go through mentally.
I shared something on Facebook today. Serena Williams is working with Purple Purse and Allstate to help those who have suffered form financial abuse. And I totally called my ex-husband out on it. So, if you're FB friends with me or follow me on IG you can see it. Y'all know I've come here and bitched and moaned and groaned and cried my story about that bastard of a human. I kept it honest, succinct, simple. Proud of me for that. It took a lot to write it without really having verbal vomit and stuff.
It's been 3 years since Shawna left. I visited her parents on what should have been her 40th birthday. I needed my own closure. I can't explain it to Florida. He won't ever understand. It's been 2 years since our beloved tribal leader Blah, Ulla, left us after all her fight, and PainKills2, Johanna. It's been a rough time for all of us who have lost the people we care about by suicide. Chester Bennington of Linkin Park, Robin Williams, Chris Cornell of Audioslave and Soundgarden. We've all been battling our own demons for as long as we can remember, and there's only a few of us that really check in on each other. There's been this stupid suicide hashtag bullshit that was floating around on FB and it pissed me off, y'all. Like I wanted to rage quit all my social media over it. Suicide awareness check in bullshit. Like for real, if they really did believe in that shit then they would actually check in with those of us that struggle. Fucking bitches.
My concentration, ADD/ADHD, OCD have been so bad that my attention span is shit. I can't focus enough to read, so my sister turned me on to OverDrive. It's an app for audio and eBooks from my local library. My new job is so boring and repetitive BUT I'm able to listen to my audio-books on my phone. The plus side of having my phone at work. I've listened to 9 books in the last 2 weeks. And it's been so nice. I can't really listen to music either. The hive had been super angry and irritated for so long, but finally breaking the surface of the heavy depression helped to quiet the hive. And like pulling cotton out of my ears.
So, I've just been taking it one day at a time-and if that's too much, I break it down into manageable time increments. I've been trying to forgive myself for being hard on myself through this shit storm that is my life. And after everything that's been going on, and the fact I can't use the laptop or work computer for ANYTHING other than "company business". They block EVERYTHING. Sons a bitches.